3-1 ATS Week 8 on The Spread Investor
---
8-1 ATS the last 2 weeks. 
---
Week 8 wins:
Kansas City – 3 WINNER (KC won by 35. Who the hell else recommended a play on the 2-5 Chiefs?)
New England -2.5 & Seattle PK teaser – WINNER(both teams win and NE wins by 29)
St. Louis -1.5 & New England -2.5 teaser- WINNER (Rams win by 21)
Seattle -5 – LOSS (Seattle won by 1 but didn't cover the 5).


---
Check the Week 7 recap here as well. That was a 5-0 week. 
---
Here's a quick recap on some of Sunday's top games:
1. Patriots 36, Dolphins 7. Patriots cover -7.5
---
The rah-rah effect of new Dolphins Head Coach Dan Campbell was good enough versus the Titans & Texans but not against the class of the NFL, the New England Patriots. Tom Brady threw for 356 yards, 4 TDS and the Dolphins had no answer for Rob Gronkowski as the Pats won in a wire-to-wire blowout. The Patriots defense stuffed the Dolphins run game – holding them to just 15 rushing yards on 13 carries as a team and Ryan Tannehill's 0 TD & 2 INT night sealed the win for the Patriots.
---
Dan Campbell said before his first career coaching game that he was so excited he hoped he didn't vomit on his shoes.
---
…He might have been vomiting for a different reason after losing to the Pats.
---
2. Saints 52, Giants 49. New Orleans pushes -3

---
101 combined points, are you kiddin' me? Both of these defenses are atrocious as the Giants have no pass rush whatsoever and their secondary without Prince Amukamara is a disaster. Benjamin Watson led the way for the Saints with 147 receiving yards + a touchdown as Drew Brees did whatever he wanted with 7 TDS and 505 yards. Eli Manning wasn't far behind Brees with 350 yards + 6 TDs as he connected with Odell Beckham Jr. for 3 TDs. The Giants' mental mistakes continue to plague them as they didn't execute in the final 2 minutes of a game yet again.
---
The 101 combined points had Cam Newton and Michael Vick confused about whether this game was a real game or a game on Madden:
---
3. Bengals 16, Steelers 10. Bengals cover PK

---
Defense ruled all in this game as Andy Dalton and Big Ben both threw their fair share of picks and were heckled by the defense's front 7 all day. The Bengals are a complete team and were able to make just a few more plays on defense in Roethlisberger's first game back from injury. Le'Veon Bell going down for the season is crushing.
---
4. Bucs 23, Falcons 20. Bucs cover +7

---
Jameis Winston was a mix of good and bad in this game as he made some big time throws to Mike Evans to get the victory and the Bucs grinded out a gritty road win. Atlanta had over 500 yards of total offense and were plagued by some bad turnovers as Julio Jones was unstoppable with 162 yards. Turnovers are a team's worst nightmare.
---
5. Raiders 34, Jets 20. Raiders cover +2.5

---
Derek Carr was brilliant in this one – throwing for 333 yards with 4 TDs and 0 INTs. He is the real deal and is leading an offense that looks better and better every week with a gamechanger in Amari Cooper. Cooper was quieter in this game than he's been in most (5 rec. 46 yards) but that was because the Jets paid extra attention to him. Michael Crabtree benefitted from the Jets paying extra attention to Cooper and went off for 7 receptions and 102 yards and a touchdown.
---
Ryan Fitzpatrick went down with a thumb injury, forcing the Jets to throw in Geno Smith for the first time this season and forcing the Jets' organization to call around the league shopping for an extra QB. Vinny Testaverde had this to say when Fitzpatrick went down: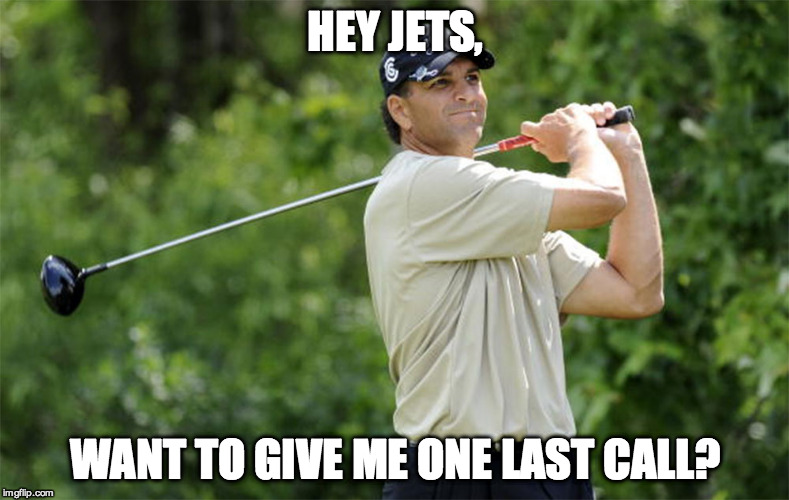 ---
6. Broncos 29, Packers 10. Broncos cover +3

---
The Broncos rose up to the challenge and played angry in a game everyone doubted them, getting the job done in a blowout winner. The Broncos defense was suffocating – imposing their will on Aaron Rodgers and holding him to an eye-opening 77 yards.
---